The Cape Winelands
When one reflects on the splendours of the Cape - lush green valleys, rugged mountains, azure seas and sky - then the Cape's winelands are usually top of the list. Visitors pour into the Cape to experience our viticulture, restored Cape Dutch farmsteads with their distinctive gables and thatched roofs, and the mountains that form the dramatic backdrop to all of this.
The Cape winelands are some of the most scenic in the world and wine tourism is one of South Africa's fastest growing industries. South Africa also has the largest number of Fairtrade certified wineries in the world and the biggest single Fairtrade accredited project worldwide was recently launched at Du Toitskloof Cellar in Rawsonville in the Western Cape.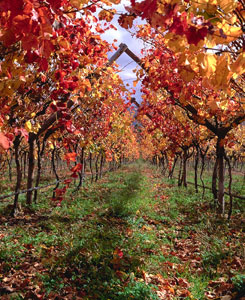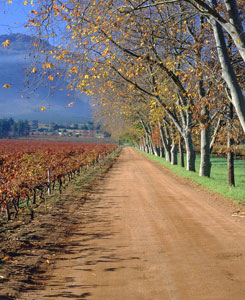 Traditionally, when referring to the Cape winelands, one called to mind the cellars around Stellenbosch, Paarl, Wellington and Franschhoek. However, South African wine has undergone a whole new momentum. An emerging ethos has taken the local wine industry into the global arena. South African wine has come of age and is now competing on the world wine stage. A whole new generation of winemakers has appeared and there has been a shift from grape farming to wine growing.
One would thus be remiss if one did not include the many wine routes of the Cape, some of which are an easy drive from Cape Town, such as the Constantia, Durbanville, Darling and Walker Bay winelands. Most of South Africa's vineyards are found in the Western Cape near the coast. The weather is perfect for growing grapes - rainfall measures up to 40 inches a year, the mild Mediterranean weather provides the perfect climate and the ground is mainly sandy and rough.
The Cape's winelands stretch from the coast to the plains of the Little Karoo, where grapes are also grown in the riverine valleys. There are currently some 560 wineries and 4400 primary producers of vineyards in the Cape, divided by the Wine of Origin Scheme ...
To view additional information about the Cape's winelands, visit: Cape Wine Routes.